Colin Hume: Home page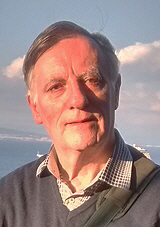 Dance
Our
House
Renata's
Allotment
Site
Map
Help
Welcome to my web site. I'm Colin Hume, best known as a Folk Dance caller and composer. You may find me appearing at
Halsway Manor
,
Folk Camps
,
Folk Festivals such as
May Heydays
(formerly Eastbourne)
,
Chippenham
,
Lichfield
,
Sidmouth
,
Broadstairs
,
Morland
,
Southam
and
Whitby
,
plus Dance Weeks in the States run by the
Country Dance and Song Society
and the
Bay Area Country Dance Society
. In my spare time I'm a programmer/developer — I wrote the computer version of The Clarkson Register for
Clarkson Research Services
— and have built many web sites — see the
Programming
section for more details.
---
Search for tune titles
13-Dec-20:
Musicians, if you're looking for tunes, I have
over 1,000 on my Instructions page
. You can transpose them, make them larger, show chords above or below, and print them out. You can also listen to them, and I've just added a "Slow" button which plays a tune at half-speed — useful if you want to play along but aren't yet ready for the full-speed version.
18-Jan-21:
And you can now search by composer as well as title, e.g. "Traditional English".
---
10-Mar-21:
We've spent two weeks of hard work transforming our large fish-pond into a flower bed.
See the results
.
---

This website is now sponsored by The Country Dance and Song Society.
"CDSS connects and supports people in building and sustaining vibrant communities through participatory dance, music, and song traditions that have roots in English and North American culture."