Colin Hume: Home page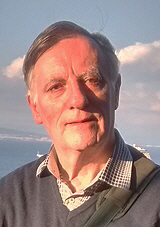 Dance
Our
House
Renata's
Allotment
Site
Map
Help
Welcome to my web site. I'm Colin Hume, best known as a Folk Dance caller and composer. You may find me appearing at
Halsway Manor
,
Folk Camps
,
Folk Festivals such as
May Heydays
(formerly Eastbourne)
,
Chippenham
,
Lichfield
,
Sidmouth
,
Broadstairs
,
Morland
,
Southam
and
Whitby
,
plus Dance Weeks in the States run by the
Country Dance and Song Society
and the
Bay Area Country Dance Society
. In my spare time I'm a programmer/developer — I wrote the computer version of The Clarkson Register for
Clarkson Research Services
— and have built many web sites — see the
Programming
section for more details.
---
Search for tune title (all or part)
12-Nov-21:
If you're looking for a weekend of good dancing, I'm leading the Folk Camp Dancers' Weekend at Blockley, 10-12 June 2022, with musicians Moira and Peter Gutteridge (Dampier's Round).
Read about it here
.
---
14-Aug-21:
If you're worried that you won't be in a fit state to resume dancing when the restrictions are lifted, see the
Health
section at the bottom of my
Links
page.
---
7-Aug-21:
Anne Daye's new article gives lots of evidence that the "French" Cotillon and Quadrille actually come from the English Country Dance.
Read it here
.
---

This website is now sponsored by The Country Dance and Song Society.
"CDSS connects and supports people in building and sustaining vibrant communities through participatory dance, music, and song traditions that have roots in English and North American culture."